About RVT.com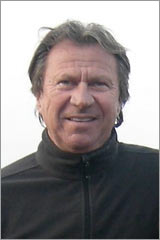 RVT.com is a division of Natco Trading Corporation, a privately held company founded in 1997 as an online marketplace for RV Buyers, Sellers, Dealers, Manufacturers and Suppliers. Today we are North America's leader in online RV classifieds and digital display and banner advertising. The company's roots are deep in the RV Industry and lifestyle. Rodney Friesen, the founder and Senior Director of RVT.com, has operated a successful RV dealership since 1984, and been an avid RVer for well over 30 years. This experience has provided the context in which to create an online platform that truly works for connecting RV Dealers, private Sellers, RV Consumers and the RV Industry.
As print advertising has become less and less affordable, and as its effectiveness has dwindled, the online classifieds and digital advertising business is growing daily. Millions of RV shoppers - primarily in the USA and Canada - have come to know RVT.com as the best selection of RVs when shopping for a new or used RV for Sale. Also, over 850 RV dealers and thousands of private party sellers, use RVT.com to Sell their RV(s) and/or advertise their companies. RV Manufacturers and Suppliers have also found RVT.com a viable form of media for advertising their products and services to in-market RV consumers.
We encourage customer feedback to help us continue offering the best tools for buying and selling RVs. Send us an email, visit us on Facebook or Twitter, subscribe to our RV Insight blog, or give us a call at 1-800-677-4484.
ABOUT NATCO TRADING CORPORATION
Natco Trading is a medium sized private corporation, and specializes in online classifieds, offering an economical and effective way to market or shop for Recreational Vehicles and Classic Automobiles.
Our record for comprehensive, effective advertising stacks up against the competition and we are committed to continuing that history of success. We are dedicated to providing you with the best, most reliable, and safest online experience. Credit card information is never stored on our server and all transactions are transmitted over secure SSL encrypted communications channels. View our Privacy statement for more information.
If you have any other questions about us, you may contact our support staff by going to the Support link found at the top of every page and we will respond as soon as we can.
Browse for new and used motor homes, new and used travel trailers, campers, vans and more:
SELL Your RV effectively and economically: